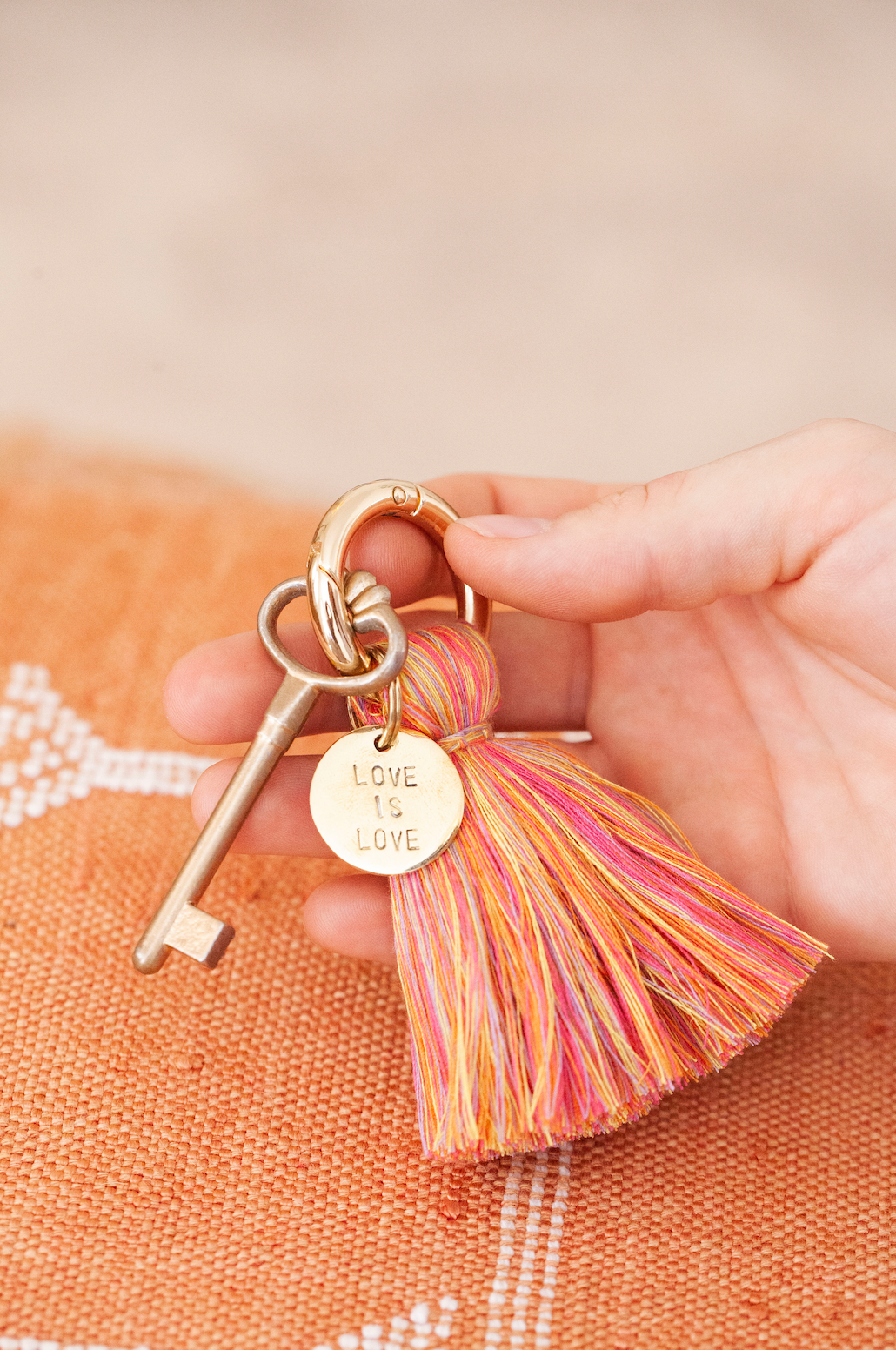 love is love
"Love is Love" celebrates love's boundless nature, embracing all forms of affection without discrimination or judgment. It affirms that every love deserves respect and acceptance, regardless of gender, orientation, or societal norms.

the big "rainbow" tassel is handmade by the joyful women at al kawtar association in marrakech. 
I need this key tag!
this is jmiaa
jmiaa is one of the very first ladies at the association which we have always wanted to work with and now it is made possible. making these special scarfs from fine silk using her special technique of coloring. we are glad to have her touch on one of our products.each pieces is different from the other as given that the technique used is manual and may vary in the results.
to her collection