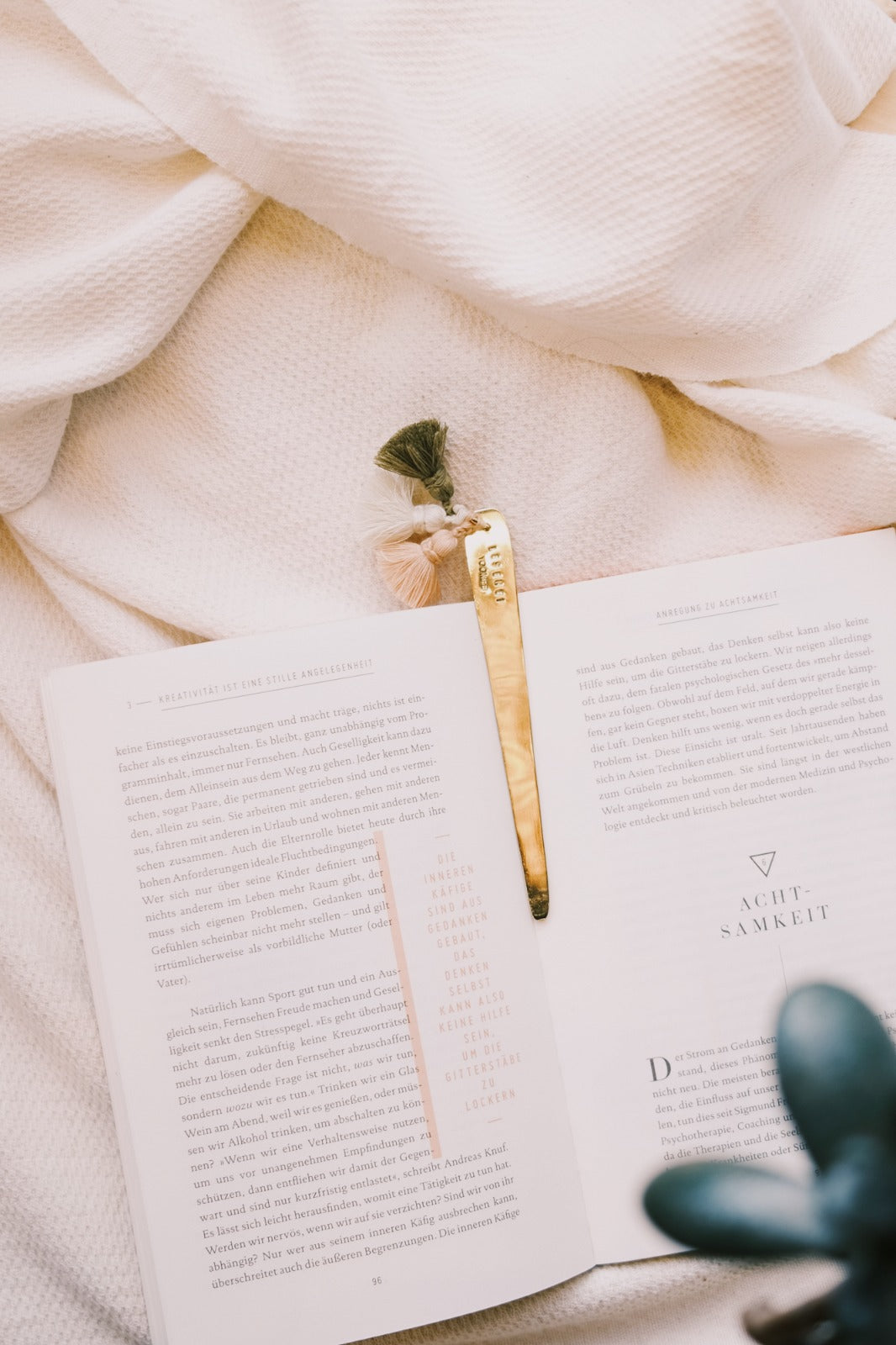 letter opener & bookmark
this handcrafted brass bookmark is made by our skilled metalworker and the colorful tassels come from our women's association. they are available in 6 different colours.

and you know what? you can use this cheerful bookmark to open your letters, too!
this products is a special collaboration with our dear friends from LESEREI. 
choose your favourite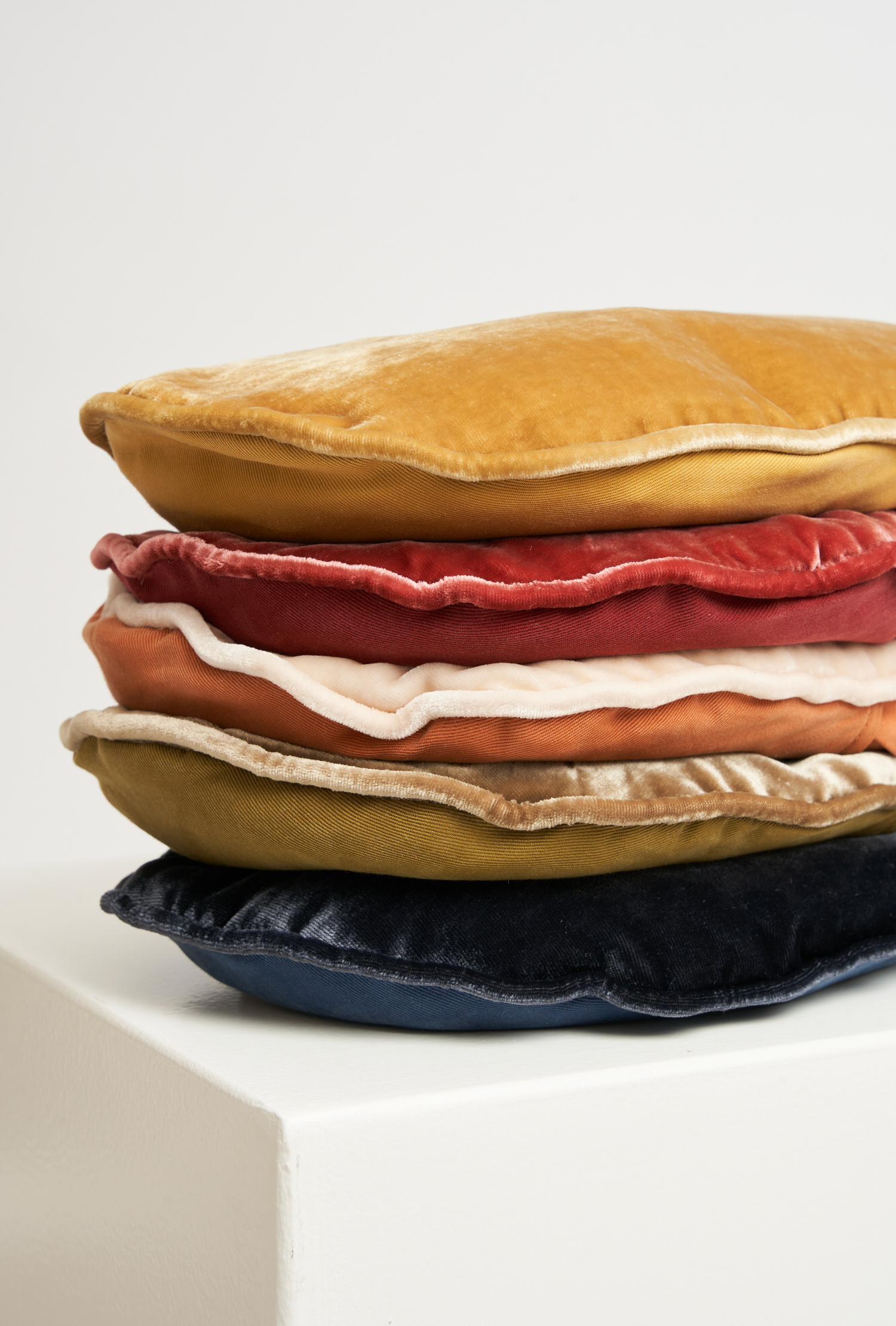 belly pillow
this belly pillow is your new best friend if you need something warm and cozy. it is the ideal companion when you're feeling discomfort, especially during menstruation. it is made out of 100% natural fabrics and when you heat it up for 30 seconds at 30° you can enjoy comforting warmth for up to 30 minutes.
with its calming scent of lavender, it provides an all-around soothing experience. 
I need this for me!